Top 8 SR22 Car Insurance Policies of 2023
Top 8 SR22 Car Insurance Policies of 2023
If you're struggling to find auto insurance and have been labeled as a high-risk driver (because of a serious traffic violation or several minor violations), then you'll definitely see a price rise for your insurance premiums.
Before choosing any policy, be sure to compare rates and make the best choice. A good approach is to look into the financial strength and complaint ratios of the brands you're considering. Companies with good financial strength pay out claims on time. Though finding companies with a low complaint ratio are challenging to find in the high-risk insurance market, it's not impossible. A company that has a good mix of value and cost is worth the find.
For you to get you back on the road as quickly and safely as possible, we've put together a list of 2023's best insurance companies for drivers with tickets or accidents on their record.
1. Bristol West – is an overall best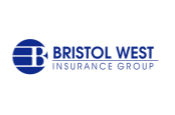 Bristol is available in most states and is a leader in liability coverage for high-risk drivers. The company holds a strong financial standing and has fewer than average complaints. They also offer low down payment and flexible payment plans. Being a subsidiary of Farmers Insurance, it is only sold through Farmers Insurance agents rather than directly to consumers. Most commonly, individuals are labeled as high-risk drivers due to serious violations such as — driving under the influence, causing a hit-and-run accident, acquiring a ton of speeding tickets or having an expired or no licence. Apart from this if you are a very young or an old driver and live in a very dense urban area or drive an older vehicle you might also be labeled as an insurance risk at times.
2. Allstate - Again an overall best

Allstate has above-average finances and less than the average number of complaints. They also offer a series of financial incentives that can help you recover your driving record faster. For every accident-free 6 months of driving, you will receive a check by mail from Allstate. For each year without moving violations, you will get an additional $ 100 discount on your collision deductible. If you are willing to install the company's Drivewise application, you will get up to a 25 percent discount for every six months of safe driving.
If you have an accident, you can send photos and videos instead of in-person inspections to file a claim, and the company guarantees satisfaction of the claim. They also offer accident forgiveness for their first accident and offer car replacement services.
3. State Farm – ranks best if you want to rebuild your driving record

In addition to offering plans at reasonable prices, State Farm's Drive Safe and Save program tracks it in real time for a variety of safe driving factors, as simple as accelerating and braking properly. And you can get very high discounts if State Farm determines that you are not as risky a driver as your record indicates. The company also offers training called The Steer Clear Driver Program if you need a refresher course on safe driving practices.
4. Progressive – is best if you are highly accident prone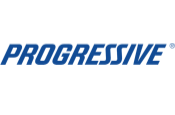 Did you know that Progressive was actually started to cater exclusively to high risk drivers? They're the first insurance company that allows to pay premiums in installments and also offer a driving claim service. They are also leaders in customer service and claims processing: all elements of the process are handled by affiliated Progressive body shops, which means fewer complications for drivers when they need repairs and a much more agile process for all.
5. Geico – is a great choice if you want clear & upfront costs

Geico Casualty, the high-risk subsidiary of Geico, uses a surprisingly transparent points system to determine how much an individual will pay for a particular policy — based on recency of accidents, reckless driving and coverage options selected. The company also offers a renewal and good driver discount, which always scores highly in terms of customer satisfaction levels.
As the second-largest insurance company in the nation, it should come as no surprise that Geico has "superior" financial strength as well. However if you're looking for a personal touch, you might want to consider a different company since GEICO has no agents under them. They sell directly to customers, hence if you have any problems or questions, you'll have to find it on the website or call customer service.
6. Titan – is the best choice for drivers who have been rejected by many companies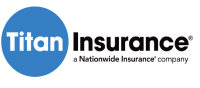 In case you've been rejected by other insurance companies, don't quit your search until you've found Titan, a Nationwide subsidiary. Titan will often assure drivers that other insurance companies would not touch, including those with driving convictions while drunk, and will provide SR-22 paperwork if needed. The company offers many minimum coverage options if you are looking for the cheapest option available and offers discounts for things that you would not necessarily consider a financial advantage, such as — having anti-lock brakes installed or using your vehicle on a farm.
7. The General – is best for those looking for bare minimum requirements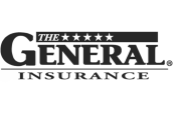 If you are looking for a no-fuss insurance company that does not try to add more unnecessary norms to your policy, and also has strong financial backing, look no further than The General. They offer low down payments and flexible monthly payment options. While the company has a higher than average complaint rate, The General's financial strength is "excellent", according to rating agency A.M. Their ability to pay a claim, when you need one, is solid. The company also offers a self-service mobile application and a website that eliminates the need to work with an insurance agent to make payments or changes to policies.
8. Acceptance Insurance – the most chosen choice when you are a very high-risk drive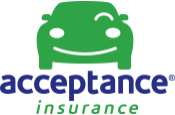 Acceptance is well known for offering non standard insurance to drivers who need insurance to comply with the state laws. They also provide auto insurance policies that cover bodily injury liability, property damage liability, comprehensive auto insurance, collision insurance.
Acceptance provides SR22 insurance for high risk drivers who struggle to get insurance coverage elsewhere. They provide discounts and rapid assistance to drivers who are looking to have an SR22. Acceptance offers cheap SR22 insurance but you can compare it with other providers.
Acceptance is also known to offer an excellent customer service.